Episodes
Monday Jan 09, 2023
Monday Jan 09, 2023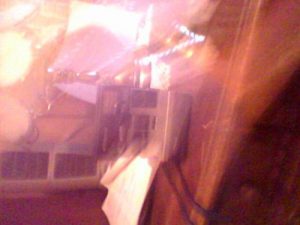 When recording Episode 38, we ended the discussion at the end of the M42 era and picked up with the K-mounts in Episode 40.  Although you never heard us touch upon the K-mounts in Episode 38, we actually did start talking about them, but decided to scrap that part as it was making the episode too long.
Originally, I had thought I could edit the unused K-mount audio into the next episode, but it turned out that we had enough to fill a whole episode, so the K-mount audio was not needed.  
It is clear you all REALLY like Pentax, so not wanting to deprive everyone of more of what they want, here is that unused K-mount discussion from Episode 38 from the cutting room floor.  We really only touch upon two topics, some of which we covered again in Episode 40, but if you need just a little more with your morning cup of coffee, here it is, unedited for your listening pleasure!
As always, the topics we discuss on the Camerosity Podcast are decided by you.  We would love to hear from more listeners, especially those who are new to shooting film or collecting cameras.  Please don't feel like you have to be an expert on a specific type of camera, or have the level of knowledge on par with other people on the show.  We LOVE people who are new to shooting and are interested in having an episode dedicated to people new to the hobby, so please don't consider your knowledge level to be a prerequisite for joining!
The guys and I rarely know where each episode is going to go until it happens, so if you'd like to join us on a future episode, be sure to look out for our show announcements on our Camerosity Podcast Facebook page, and right here on mikeeckman.com.  We record every other Monday and announcements, along with the Zoom link are typically shared 2-3 days in advance.
If you want to join us for our next episode, we will record Episode 41 on Monday, January 16th and we will have a special guest who is fast becoming the go to repair source for the Zeiss-Ikon Contax rangefinder!  Be sure to stay tuned for the official announcement!
Show Notes
If you would like to offer feedback or contact us with questions or ideas for future episodes, please contact us in the Comments Section below, our Camerosity Facebook Group or Instagram page, or email us at camerosity.podcast@gmail.com.
The Official Camerosity Facebook Group - https://www.facebook.com/groups/camerositypodcast
Camerosity Instagram - https://www.instagram.com/camerosity_podcast/
Camerosity Twitter - https://twitter.com/CamerosityPod
Theo Panagopoulos - https://www.photothinking.com/
Paul Rybolt - https://www.ebay.com/usr/paulkris and https://www.etsy.com/shop/Camerasandpictures
Anthony Rue - https://www.instagram.com/kino_pravda/ and https://www.facebook.com/VoltaGNV/